First Audio web page for Divya prabandham
---

Announcing: Now the entire audio version of Divya prabandham is available in a CD.
Click here for details

---
Welcome. We have provided the entire divya prabandham in real audio format.You will require Real player to listen to our verses.Please download real player by clicking on the hyper link (real audio) for free.Please click on the links below to listen to Mudhal Ayiram,Peria thirumozhi,Thiruvaymozhi and Iyarpa pasurams.
Hope you will appreciate our attempt of providing the entire 4000 pasurams in audio format in the web.We are not professionals in divya prabandham recitation like the the stalwart vidhwan's back in India,however adiyen can say that our goshti members Sri Navalpakkam Ananth and Sri R.Narayanan have undergone prabandha adhyayanam in their school days in a traditional way. (Sri.Narayanan has been taught by Sri.Sevilimedu Srinivasachar swamy and Sri Ananth by his father
Sri Navalpakkam Rangaswamy Thathachariar,Sri N.S Srinivasan and his elder brothers).Click here to see them.
Thanks for your interest.
adiyen ramanuja dasan,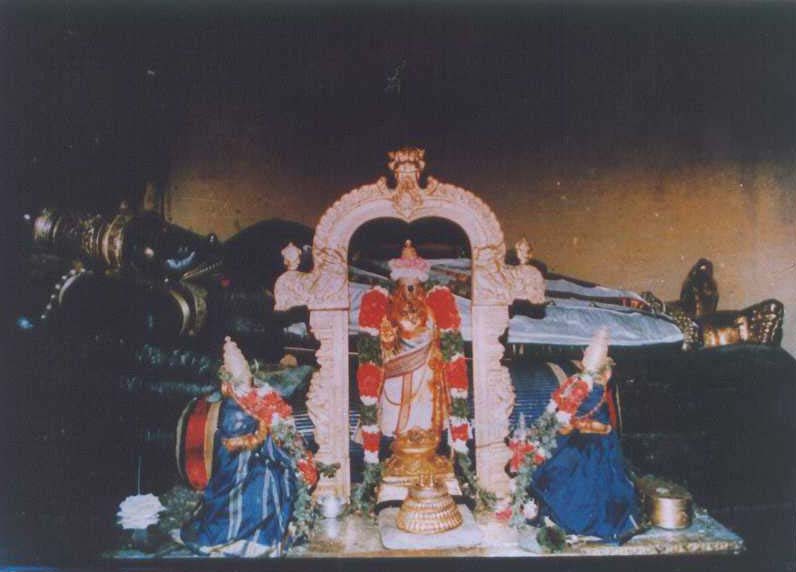 ---

Mudhal aayiram,Peria thirumozhi,Thiruvaymozhi,Iyarpa Desika Prabandham